Assigning Staff to Orders
My Round can be used to inform staff members who is dealing with a specific order. This feature may be particularly useful during busy periods. It is optional within the system.
Of course, MyRound will work equally as well without assigning staff members to particular orders.
If an order isn't simple, will take time to prepare, requires additional clarification from the customer, or is being dealt with by multiple visits to the customer's table, the order can be assigned to a member of staff in order to avoid duplication.
To assign an order from the main customer order screen click Server:

A pop-up box shows all available staff members: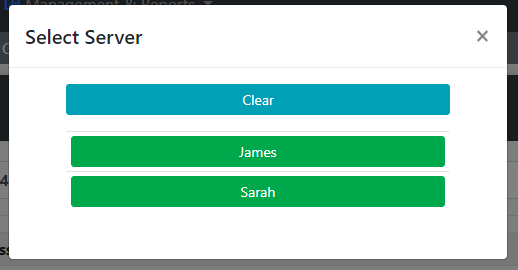 The main orders' page will then display the assigned staff member:

---
---