Registration Branding
When a customer uses your service for the first time or 21 days thereafter, the first message they receive includes a link to the 'Track and Trace' contact registration page.
This page is branded with your venue details: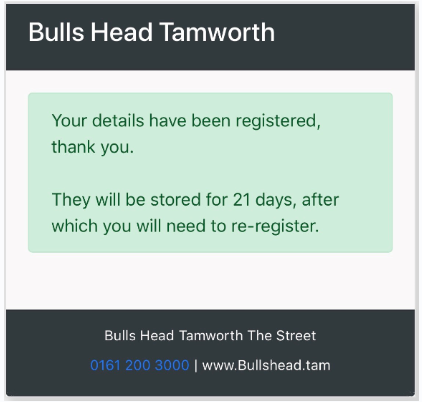 From the settings page you can update the header using the 'Venue Name'. The Footer is the Address, Telephone # and website.


Click Update to display the current settings and Save once you've edited the details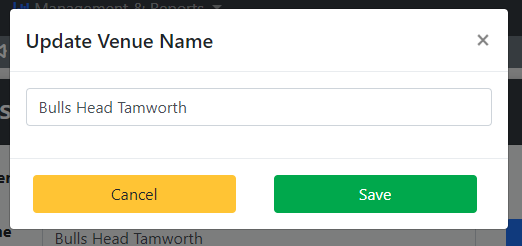 ---
---