Automated Reply Messages
MyRound can be configured to send automated responses to customers.
Responses can be configured from the 'Settings' page

These can be changed at anytime by selecting Update: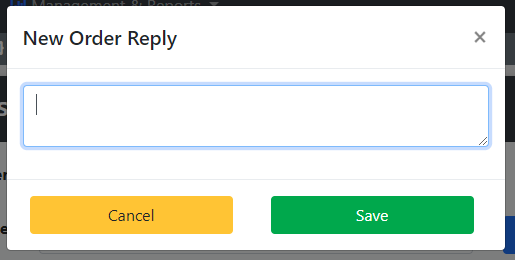 New Customer
The system will automatically detect whether the mobile number has been used before in your venue, and whether the customer registration details are up to date. If necessary, a message is sent to the customer asking them to register their details.
You can update the first 100 characters of the message. The last 60 are automatically added to create the required web link for your customer.
New Order
This is an optional message sent every time a new order has been received. If you don't need to send a message each time, save the blank message whereupon it will be ignored.
The 'New Order' message is only sent when creating a new order. Therefore, if the customer follows up their initial message with more details, the message isn't sent. It's only resent once any previous orders have been marked as completed in the 'Order Details' page.
---
---