Template Reply Messages
The size, layout and levels of activity in your venue will determine how you choose to operate MyRound.
If you're confident that your premises and operational procedures are Covid-secure, you may decide to use MyRound to only collect your customers' registration details. You may decide that all other communications can take place safely without breaching social distancing guidelines. Alternatively, you may want to secure the minimum amount of interaction between your staff and customers.
However you decide to utilise MyRound, you will be able to take advantage of its template reply message facility.
For example, if you're sending reply messages to a customer regularly, your messages can be saved as templates. These templates can, thereafter, be sent to the customer. This obviates the need for you to continually retype messages and thus saves you valuable time.
To amend, remove or change any template replies, select Settings from the Main menu.

Select Update to view the current messages.

When you first use MyRound, default messages are available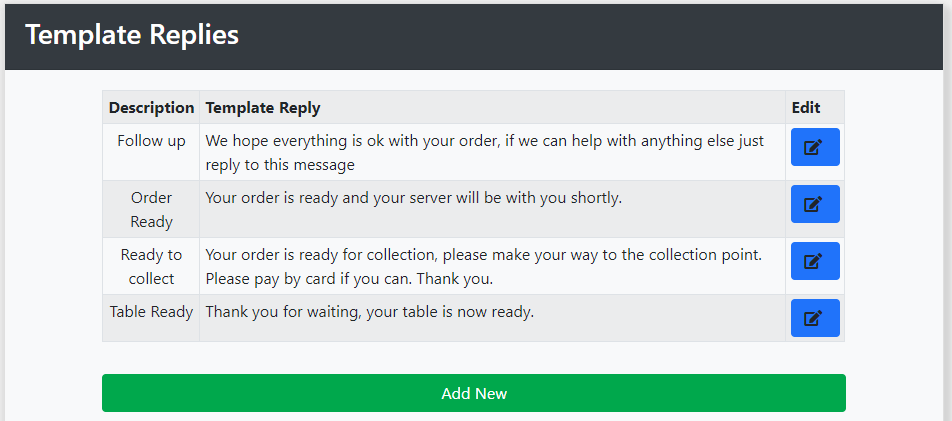 These cannot be edited, but you can add your own messages: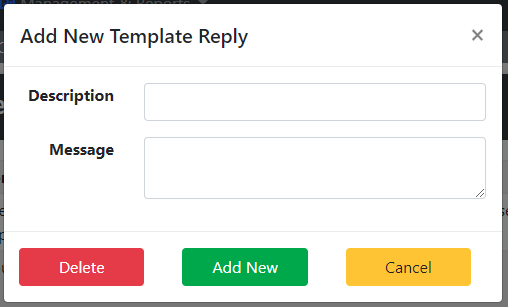 Once you've added your own messages, the system defaults are removed:

You are now free to add as many reply messages as you like and can edit the message at anytime.
---
---