Help Desk
We've made every effort to ensure MyRound is simple and easy to use. We've tried to cover every aspect of the service in these help documents. However, we appreciate that, as with most technical services, there may be some elements of the service that aren't clear, don't work as you might expect, or from time to time fail.
We're also keen to receive feedback so that we can continually improve the service.
The simplest way to contact our support team is via our ticket-based help desk.
Once you've logged into the My Round system, you will see a top level menu:

Select Help Desk from the 'Management and Reports' menu. Then select create ticket.
Complete the form with as much detail as possible: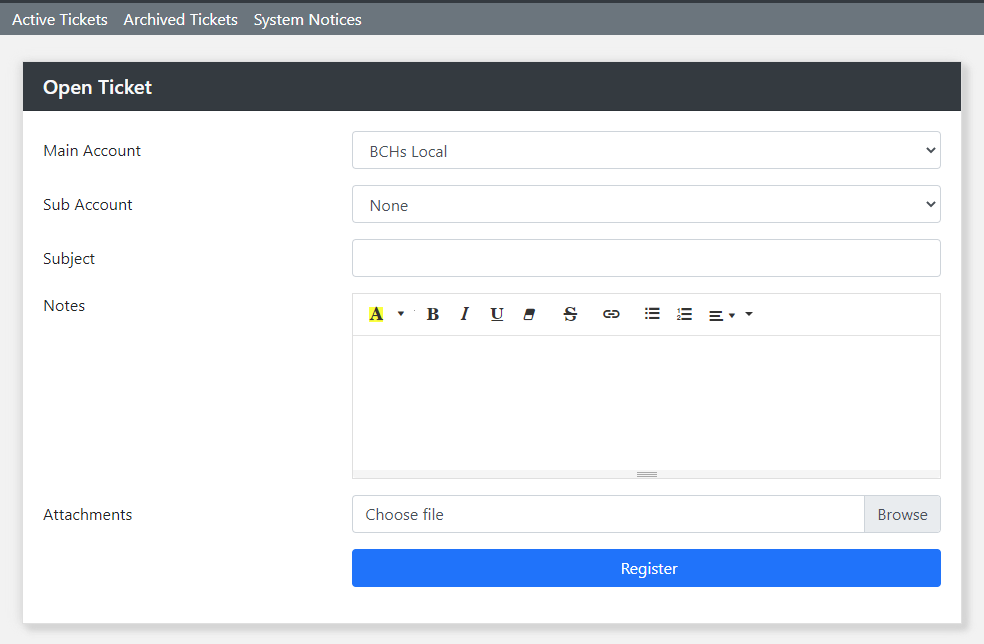 Once you've registered your ticket, our support team will be alerted and we'll look into any issues.
Once we have a solution, or we need any further information from you, you'll be alerted via the icon in the top right hand corner of the main menu

---
---