Placing an Order via SMS
The following example shows how you might detail ordering instructions for your customers:
To order food or drinks from 'Our Venue' text your table number to our SMS order number: 07123 456 789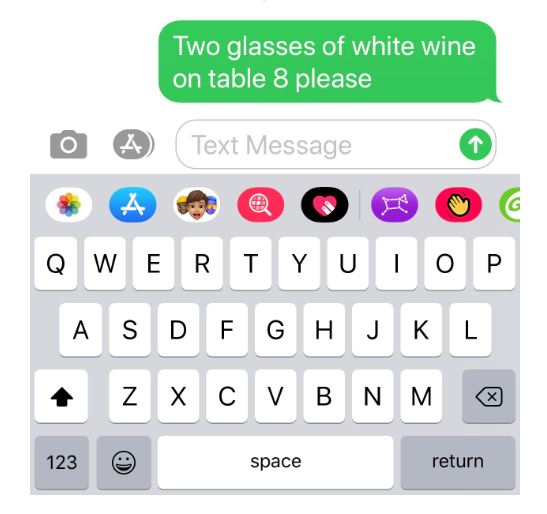 Within seconds the order appears on your device (iPad, tablet, PC) behind the bar.

To view more details click Reply. If you have any questions about the order, simply send a message to the customer:

The message is sent instantly. You can then wait for the response:

You can deliver the drinks order, take payment via your standard contact payment system and mark the order as complete.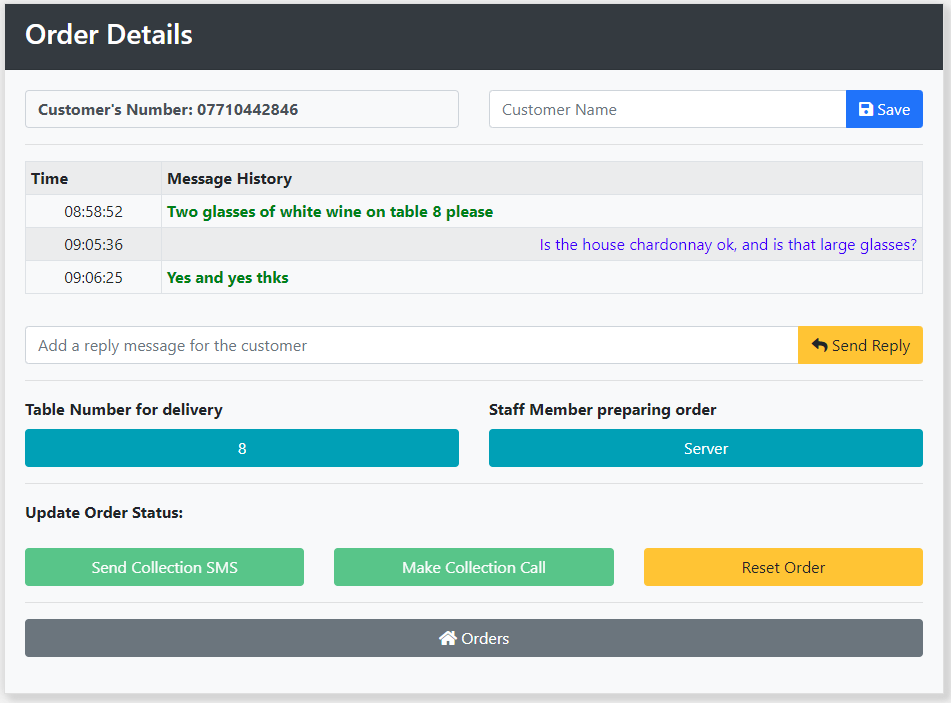 Simply repeat the process as new customer orders arrive.

Further messages from the customer create a new order ...

---
---